Where Plate Heat Exchanger is used in District Cooling Plant?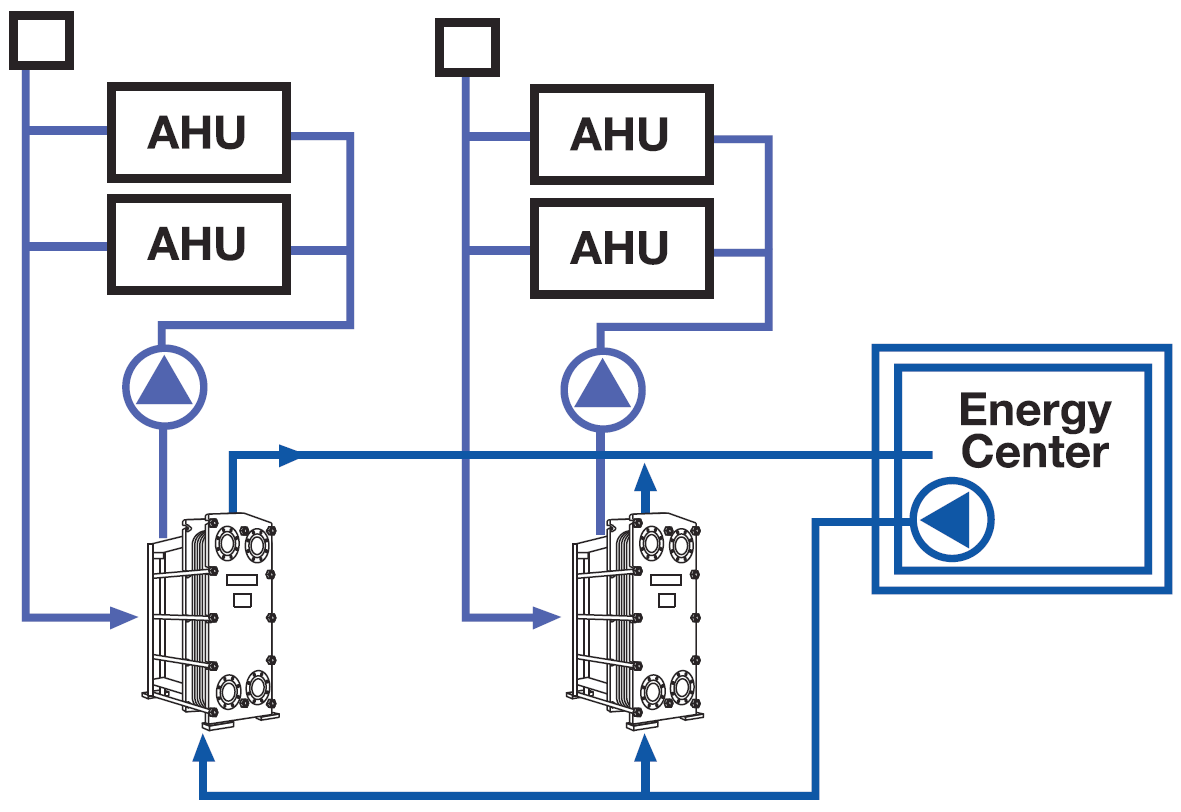 PHE is used in DCP intake station as well as tenant side. For tenant side, PHE is used when receiving chilled water. PHE is often used because its ability to provide indirect cooling. Installing PHE in between a chill water line is only 1C difference. Because of this, PHE can be used as pressure breaker isolating primary and secondary water which each has different pressure. Indirect cooling is also used to clearly separate Chilled water from DCP with building side chilled water.
Indirect cooling has many advantages despite there is 1C drop compare to direct cooling. Among others are cost down for piping and other equipment. As high-pressure side needs thicker pipe higher pressure rating materials, isolating high pressure line from low pressure means you don't have to have high pressure material throughout the whole building. This significantly reduce capital expenses as well as operating expenses should you need to replace the parts.
Separating different loops of water also has the advantage of simplifying maintenance problem. Should one of the loops having problem or contamination, maintenance can be targeted for that part only.
For District Cooling Plant, PHE is located at intake station. Individual PHE is there for each specific tenant ensuring temperature and flow is supplied precisely.