We Here To Help !
Our Suggestion On Common Maintenance Issues
Issue 1: Trash accumulation inside strainer
This issue may occur due to the heat exchanger has been run for a long time channeling seawater. Seawater contains foreign objects which required a filter by a strainer. Trash accumulation inside the strainer of the heat exchanger will affect its performance.
HISAKA suggestions:
Install inner strainer to your seawater cooler.
Prepare a standby unit of heat exchanger for interexchange when doing maintenance.
Plan preventive maintenance ahead.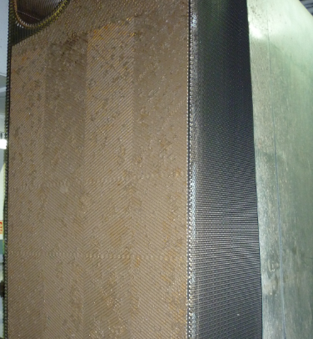 Issue 2: Muddy fouling on plates
This issue is occurred due to the ship is sailing through muddy water area and the inner strainer is unable to filter out the muddy water which causes muddy fouling on plates. This will reduce the heat transfer performance of the heat exchanger.
HISAKA suggestions:
When sailing through muddy water, periodic cleaning is required.
Prepare additional unit of complete plate pack for interchange when cleaning.